指导单位:中国民营科技促进会 (China Aossociation for Promotion Private Sci-Tech Enterprise)
主办方:上海应用技术大学 (Shanghai Institute of Technology)
大会主席 (Chair)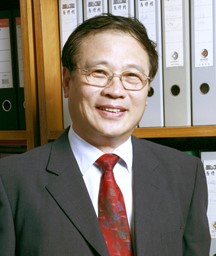 褚君浩,红外物理学家、半导体物理和器件专家,中国科学院院士,中国科学院上海技术物理研究所研究员,东华大学理学院院长 。
1966年,褚君浩毕业于上海师范学院(现上海师范大学)物理系。1981年和1984年先后获中国科学院上海技术物理研究所硕士、博士学位;1986年至1988年,获得德国洪堡基金,赴德国慕尼黑技术大学物理系从事半导体二维电子气研究。1985年加入九三学社;2005年当选为中国科学院院士。
褚君浩长期从事红外光电子材料和器件的研究,开展了用于红外探测器的窄禁带半导体碲镉汞(HgCdTe)和铁电薄膜的材料物理和器件研究。
Junhao Chu, Academician of Chinese Academy of Sciences, is a physicist and expert in semiconductor physics and devices, and the researcher of Shanghai Institute of technology and physics, Chinese Academy of Science and dean of faculty of science, Donghua University.
In 1966, JunHao Chu graduated from Department of Physics, Shanghai Normal University. He received the Master's degree and Doctor's degree respectively in 1981 and 1984 from Shanghai Institute of Technical Physics of the Chinese Academy of Sciences. From 1986 to 1988, he obtained the Aiexander von Humboldt Foundation and went to the physics department of Technical University of Munich to study semiconductor two-dimensional electronic gas. In 1985, he has joined the 九三 Society. In 2005, he was elected as AAcademician of Chinese Academy of Sciences.
He devoted his whole life in infrared optoelectronic materials and devices, and carried out material physics and device studies of narrow bandgap semiconductors mercury cadmium telluride (hgcdte) and ferroelectric thin films for infrared detectors.